Centralized solutions / Wastewater treatment plants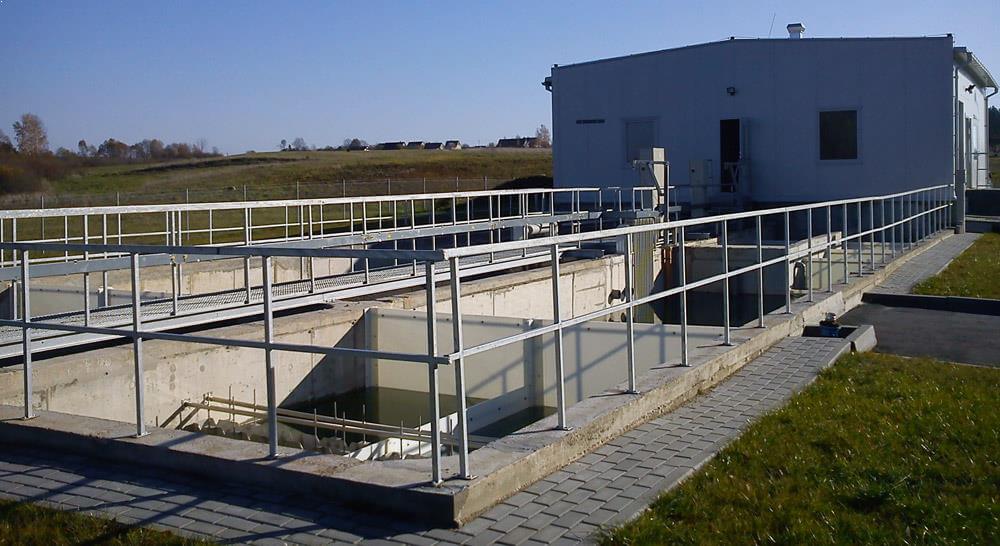 Range of wastewater treatment plants:
From 150 up to 4000 cubic meters per day (1000PE up to 25000 PE).
Intended use of wastewater treatment plants:
For villages, small towns, etc.
Components of wastewater treatment plants:
Biological reactor

The main component of our centralized solutions is the compact biological reactor with our proprietary VFL technology. The biological reactor for centralized solutions is made from concrete, with inside partition walls made from polypropylene and stainless steel constructions.

Mechanical pretreatment

Tailored to the needs, with the capacity 10-250 l/s (screen baskets, circular bar screens, screw screens, vertical screens, belt screens, compact multifunctional pretreatment units).

Physical-chemical pretreatment

Is used in case of industrial wastewater, the components can involve circular bar screens, belt screens, dissolved-air flotation units, coagulation reactors, etc.

Pumping station
Sludge treatment

Thickening and storage before dewatering,
Dewatering of the thickened sludge by sludge dewatering screws.

Tertiary treatment

Is ensured by micro screen drum filter,
The disinfection can be ensured by dosing sodium hypochlorite solution or using UV lamp or their combination.
The phosphorus content and the suspended solids can be diminished by chemical precipitation by using a dosing equipment and micro screen drum filter.

Control unit

Cutting edge technological solutions for control of treatment process.